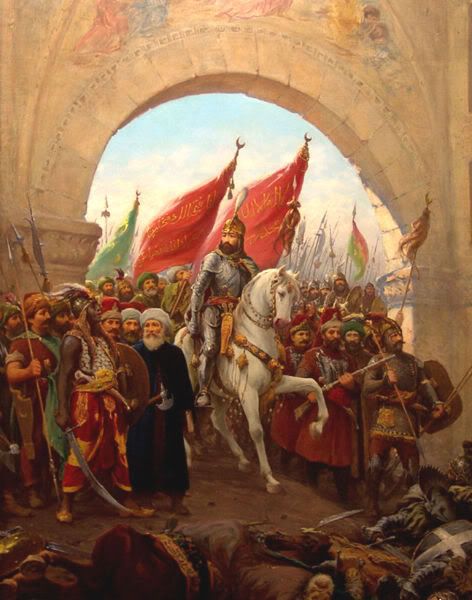 .
I guess 555 years has a way of diluting the history of conquest and defeat. Today, May 29th, marks the anniversary of the conquest of Constantinople, the defeat of the Byzantium Empire and the death of Constantine XI. Yesterday I took a walk along Theo's famous wall and tried to imagine the difference 5 centuries can make.
In May of 1453 while the death throes were already shuddering through the fading Byzantine Empire and Constantinople's fate had probably already been sealed…it wasn't so much the heat of battle that caused the breaching of Theodosius's famous land wall. It was the simple fact that a gate, possibly obscured by rubble, had been left unlocked. The Kerkoporta Gate on the northern portion of the land wall and not too far from the Golden Horn was soon discovered by the Ottomans to be unsecured. They flooded through the gate and into the streets, Constantinople was overrun and the Ottoman Empire began its amazing rise.
If you want a taste of the history you can take the train from Sirkeci to YediKule station and visit the YediKule Zindanlari Museum…yesterday we had it all to ourselves and from my post on top of the walls I can report to you that for today–all is well.